The president of the USA, Donald Trump, has speared into the debate on the UK's NHS by highlighting that it is underfunded and does not work. 
Trump was commenting towards the Democrats who are aiming for a universal type healthcare system, he said "thousands of people are marching" in the UK because the NHS is "going broke and not working".
The NHS in the UK is currently under immense pressure.  The government spends less % of GDP on its health system than Germany and France, which is unacceptable.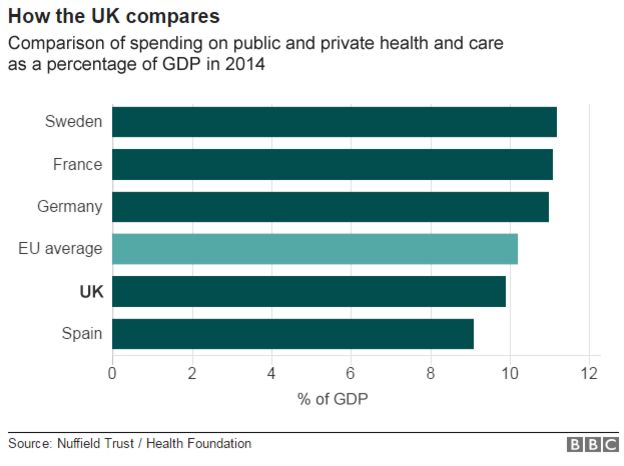 Politicians in the UK are protective of the NHS, especially from criticism outside UK borders, UK MP's refuse to accept that it does not work and  is underfunded, highlighting major issues within the UK's public health-system. 
Do you like this post?