A police officer is in hospital with serious injuries after being brutally slashed with a 3 foot long sword. The attack happened on Demesne Road, Whalley Range, Manchester. Officers were responding to reports of an armed man threatening people, Greater Manchester Police (GMP) said.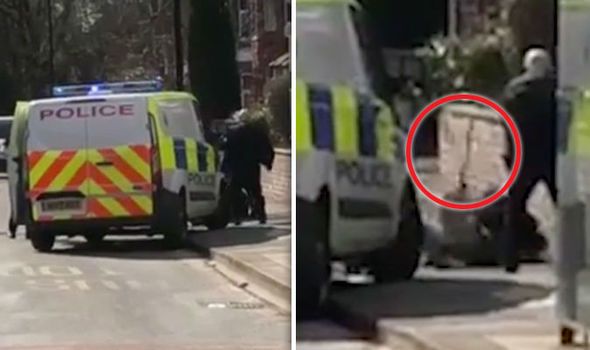 A man aged 23 has been arrested on suspicion of possession of a bladed article and assaulting a police officer. GMP said, on arriving at the scene, police tried to engage with a man before one of the officers was slashed with a sword. A number of streets around Demesne Road are cordoned off while investigations continue. A taser was deployed and reports of what is going on are scarce with some saying on social media this may be terror related.
The Police have yet to confirm the ethnicity and motive of the attacker and a great deal of speculation is taking place. The entire area is currently on Lockdown but the sword has been recovered (see below).
More to follow....
Do you like this post?