In the last week alone 7 people have died and over 50 people have been murdered on the streets of our nations capital. Acid Attacks, Moped Gangs and Rape continues to be rocket but someone who has been noticeably absent the last few weeks has been beleaguered Mayor Sadiq Khan who is normally not one to miss a PR opportunity.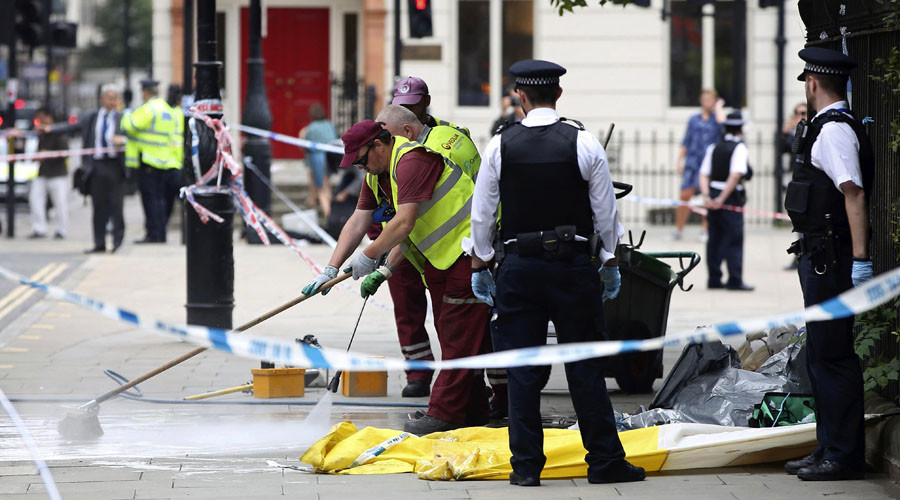 His office had been claiming that the upcoming Council Elections had prevented him from speaking out but in the face overwhelming pressure he went on LBC today at lunch time and it was an absolute car crash! He has been accused by many including Iain Duncan Smith of being 'missing in action' to which he responded this was 'unfair'. He was also grilled as to why it has taken him so long to make any public statements to which he fluffed the questions. 
He was increasingly pressed on whether he had met any of the bereaved families: "I've spoken to a number of people over the last few days."
But he later admitted: "No I haven't spoken to the bereaved families - but I've got a deputy mayor and police commissioner… the point is that we are a team."
And in response to why he hadn't spoken on the issue sooner he said wearily: "Look, I'm here talking to you and explain some of the things we're doing."
A Khan spokesperson said: "The Mayor is shocked and angered by the violent deaths on the streets of London this year. He is heartbroken that so many of those taken have been young lives – and his thoughts are with their friends and family at this difficult time. The police are doing everything they can to catch those responsible and bring them to justice and patrols have already been stepped up and extra stop-and-search powers are in place in the worst-hit parts of London."
UK Unity Opinion- Khan is a spineless joke and he either needs to resign now or be sacked!
Do you like this post?