The famous blue plaque has been considered to remember former MP by the Wolverhampton Civic and Historical Society to commemorate his time as the MP for the area between 1950 and 1974. A cheque for £10,000 has been offered to pay for the plaque along with a 3D image of Enoch Powell in a prominent location similar to the one below.
This has been met with a furious response however with the society receiving threats of vandalism if the plaque was put up. Powell is best known for his "Rivers of Blood" speech in which warned of the issues that mass immigration posed. The speech continues to divide opinion to this day but many have seen him since as a visionary politician.
A local Wolverhampton newspaper The Express and Star ran a readers poll in which 68% of respondents agreed that Powell should be honoured with a plaque. However both the paper and local MP's have come out and unequivocally condemned the idea.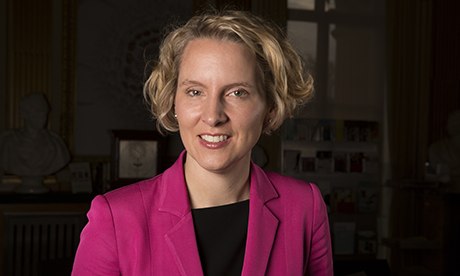 Emma Reynolds (pictured above) is the Labour MP for the area and has come out totally against the idea stating that: 
"His 'Rivers of Blood' speech in 1968 sought to sow division but thankfully all of his predictions have been proved wrong. A blue plaque would send out all the wrong messages about Wolverhampton."
Others disagreed but according to reports have been too fearful to come out in support of the idea due to threats of violence from radical subversives.
Do you agree we should Leave the EU? Sign here now!
Read: "SHOCKING: Ex-BBC presenter claims brexit is WORSE than IRAQ WAR!"
Do you like this post?