Further to the news that the International Financier George Soros has ploughed £400,000 into Gina Miller's campaign to keep the UK in the EU, well known remainers have resorted to even more ridiculous tactics to try and undermine those who are questioning the motives behind the decision.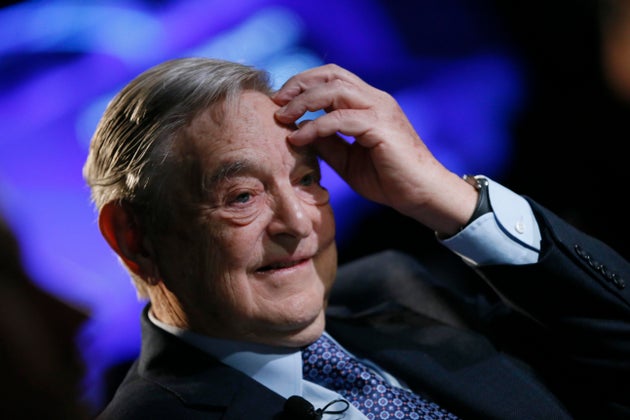 Nick Timothy who was a former adviser to Theresa May and a supporter of Brexit has been accused of being anti-Jewish in a series of shocking tweets by Alastair Campbell (architect of the Iraq War) and many others. All Mr Timothy did was question whether or not it was appropriate for Soros to try and influence the UK's democratic decision to leave the EU.
Timothy said in his column for The Daily Telegraph: "The objective (of Soros and Gina Miller) is to convince MPs to vote against the deal Theresa May negotiates with Brussels, regardless of its content and despite the risk that doing so could mean Britain leaves the EU with no alternative agreement in place."
Mr Soros is seen as a highly controversial figure and has been known to put money into various Liberal and Globalist causes around the world. He has been an outspoken supporter of Europe taking more refugees and immigrants. To equate Mr Timothy's questioning of the donation with being anti- Jewish is being seen as a disgrace and an attempt to silence any opposition into Mr Soros interference in UK affairs.
Do you want to support a campaign against Soros and Gina Miller?
CLICK HERE NOW TO HELP!
Do you like this post?