The BILLIONAIRE George Soros who has given Gina Miller's campaign to STOP brexit £400,000 to STOP us leaving the European Union, is the 'tip of the iceberg' according to Nigel Farage on his LBC show.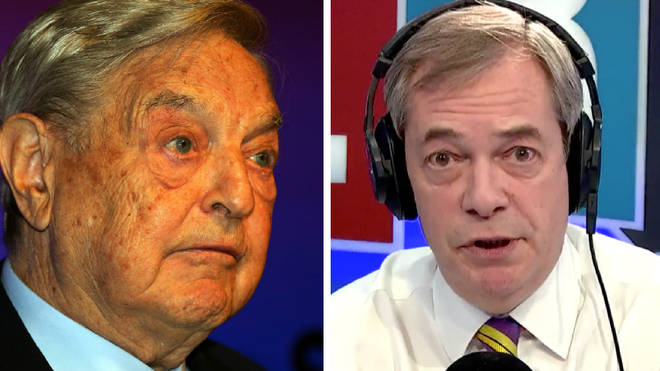 The billionaire has given an enormous amount of money to ensure that the UK does not leave the EU, many say this is against democracy, as the majority of people have backed leaving the EU within the United Kingdom.
Gina Miller must have a smile on her face as the Telegraph uncovered that the Billionaire was backing Gina and her globalist-elite cronies to derail the democratic right of this country. 
Farage said: "I'll make you one promise: this £400,000 that's been given to Gina Miller's campaign to keep us in the European Union, you will know in a few days, is literally the tip of the iceberg." 
Unity is a campaign that wants to challenge Soros, we want LEAVE the EU, we need all the support we can get - if you would like to help us financially, then please donate here - we are not backed by big bankers, like SOROS. 
Do you like this post?