Currently there is anti-semitism scandal englufing the highest levels of the Labour Party. The party has been accused of being a hiding place for numerous anti-Jewish platforms ranging from Islamic extremist supporters to other extremists who want to overthrow society. Jeremy Corbyn is well known for his criticism of Israel but last night he secretly attended a dinner of an 'extremist group' and the response so far has been explosive.
Jeremy Corbyn went to a passover dinner hosted by an organisation called Jewdas that has called for the destruction of Israel and called Corbyn's Jewish critics "non-Jews". During the event a recording was also made where the names of prominent Jewish People in society were roundly booed by the audience. Labour said 'Corbyn attended in a personal capacity not in his role as Labour leader' which is a damning critique from his own spokespeople.
What is significant about this is that at the height of this scandal, Corbyn appears to have shown extremely poor judgement by attending an event with known radicals instead of reaching out to more mainstream Jewish Groups. The response from political commentators and also those within his party has been totally damning with expectations of high level resignations and potential defections.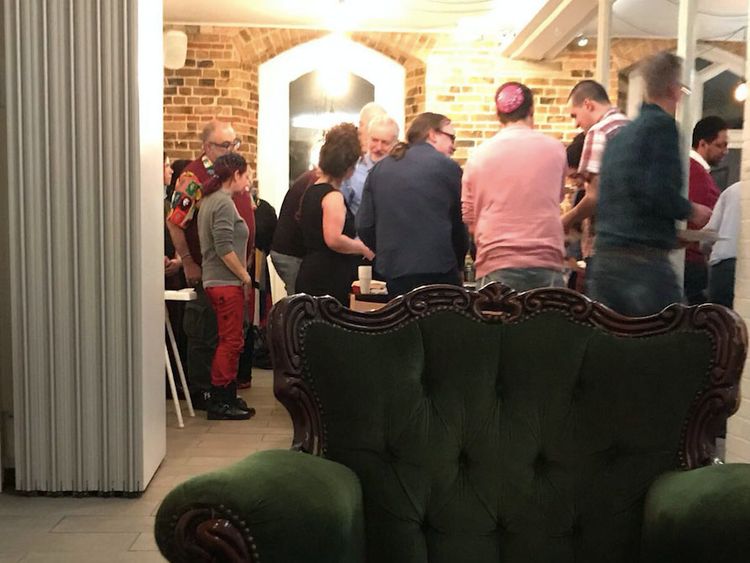 In response to this the Jewish Labour Movement said: "Jeremy Corbyn's decision to spend his evening with an organisation that said "F *** you " to Jews who have serious and well founded concerns over antisemitism within the Labour Party, has truly topped off the worst week on record of awful relations between the Labour Party and the Jewish community.
When we called on the Leader of our Party to show moral leadership, and take decisive action to stamp out antisemitism, this is not what we had in mind.
Jewish Party activists have spent the weekend knocking on doors for local candidates for Council elections across the country. They do not deserve the indignity of our Leader making this situation even worse."
Whilst no one can deny that Corbyn fought a very successful election the polls have started to turn against him and the Labour Party while Brexit has exposed deep wounds within the party. The current Conservative Government is also deeply unpopular with its handling of the Brexit process and failure to curb migration but Labour have been unable to capitalise on this.
Labour is now caught in a civil war between extreme-left metropolitan extremists and discredited Blairites with no room for the decent politics that once represented the honest hard working people of the UK.
More to follow....
Do you like this post?