Ken Livingstone could be set for a major comeback as his ban from the Labour Party will be lifted when it is due to end on the 27th of April. It has been reported that he will face no disciplinary action for "anti-semitic" remarks that he made by stating that Adolf Hitler was actually a Zionist.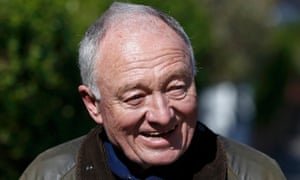 Insiders have said that on his return to the party he will be able to participate fully and potentially take up positions on senior decision making bodies within Labour. Ken Livingstone is notorious for his close relationship with Sinn Fein and also other dictators from around the world. Like current Mayor Sadiq Khan his time as London mayor was dogged by controversy.
Livingstone has said: "I did not say Hitler was a Zionist, and that was why I was suspended. That is just the problem of our fake news these days. What I referred was an agreement between German Zionists and the Nazi government in 1933 [the so-called Haavara agreement] and you can't expel someone for stating historical fact when you have done nothing about those Labour MPs screaming that I was a Nazi apologist and all that garbage."
One Labour Party member said on Twitter: "If Ken Livingstone is allowed to rejoin Labour, I'm done. I'm out. I'll cut up my membership card."

Do you like this post?