A report conducted by the Department for Digital, Culture, Media and Sport select committee has potentially spelt the end for the all conquering Team Sky. It disputes in detail how they became one of the most successful teams in British sporting history and its conclusions are deeply concerning for all of those involved.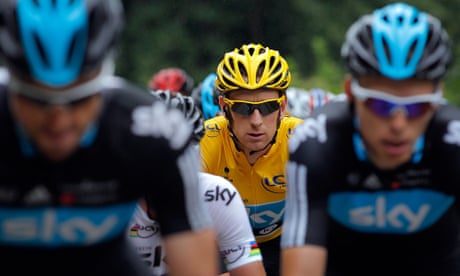 In the damning criticism they state that Team Sky took advantage of anti-doping systems to allow Wiggins, and perhaps even support riders to take performance enhancing corticosteroids while preparing for the Tour de France. It also states that the manager of Team Sky Sir David Brailsford should be held responsible for abandoning an ethos of "winning clean" which led to the creation of Team Sky as they prioritised victory at all costs instead.
The conclusions from the report are as follows:
The TUE system is open to abuse despite welcome reforms by Wada.(World Anti Doping Agency)
Wada should introduce a complete ban on corticosteroids such as triamcinolone.
Concern at the use of painkiller Tramadol by Team Sky and others and asks Wada to consider banning it.
The Ukad investigation into the mystery package was made harder by British Cycling and Team Sky's failure to keep proper records.
UK Sport should determine an amount of compensation due to Ukad from British Cycling and Team Sky to cover the costs of the investigation.
Brailsford must take responsibility for "the damaging scepticism about the legitimacy of his team's performance and accomplishments".
Team Sky responded by saying: 
"We are surprised and disappointed that the committee has chosen to present an anonymous and potentially malicious claim in this way, without presenting any evidence or giving us an opportunity to respond. This is unfair both to the team and to the riders in question."
Cycling has been dogged with controversy since the outing of Lance Armstrong as a proven drugs cheat but it Team Sky and all the British Athletes were always considered not to have been involved. Wiggins maintains that anything he took was to help with his Asthma and was in no way used to enhance his performance.
Do you like this post?