PLEASE NOT THIS ARTICLE CONTAINS HIGHLY DISTRESSING DETAILS:
Two teenagers from Sheffield have been convicted for raping a woman in her house, behind a local mosque and also in an alleyway. During this team she was threatened by a gun and subjected to horrific attacks too sickening to detail.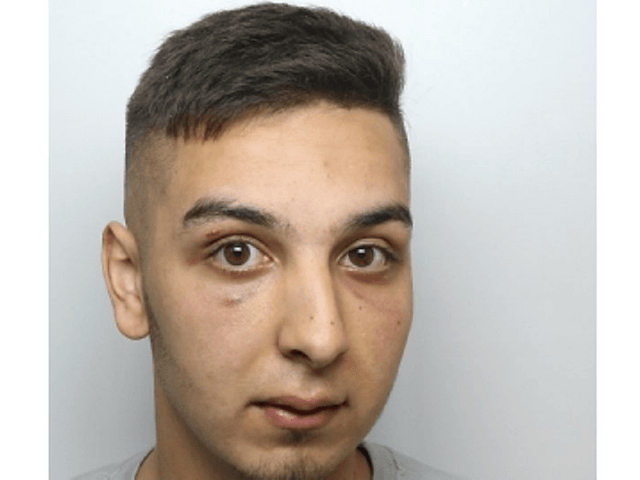 Aquib Ahmed pictured above and another 16 year old whose name we are not able to disclose broke into the home of a house looking for drugs but when they discovered none there they decided to return 3 days later to abduct the lady and to then perpetrate the attacks.
Reports in the Sheffield Star describe in detail the events that took place in the courtroom.
Before Ahmed left her he said in sinister way: "Don't tell the police, because if you do, we will be back to blow your heads off."
Sheffield Crown Court was told how the attack has left the victim unable to cope with her life, leaving her job and moving home, in  leaving her unable to trust men and ruining her the relationship she had with her Father
The young woman said: "I don't feel there's a place for me in this world anymore, I don't feel there's a place for me anywhere, I feel like my whole life will be affected by this ordeal. I will try my hardest to move on, but I will never forget what those two monsters did to me."
The Judge gave out 15 year sentences but they could be liable for release much earlier than this.
Do you agree we should Leave the EU? Sign here now.
Do you like this post?