Our boys and girls in the RAF are more used to flying dangerous missions over the skies of the middle east and dropping much needed supplies to the far flung corners of the globe. Now though they have been called in to drop emergency supplies to parts of CUMBRIA after heavy snowfall left some communities stranded for five days with no access to supplies.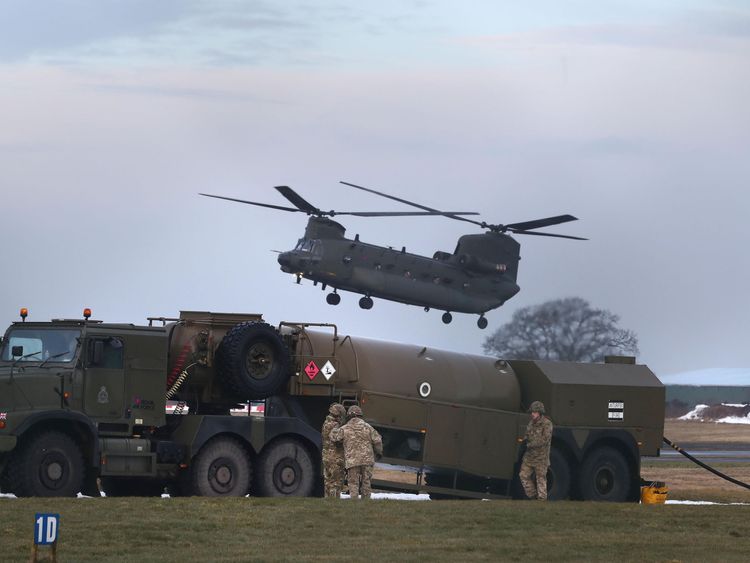 Extreme weather has left the areas around Fellside, South Stainmore and Alston totally inaccessible with Cumbria County Council expecting it will be at least another 48 hours before roads are passable. A Chinook helicopter will drop food, coal, logs and electrical heating appliances to isolated parts where some families have been stuck for up to five days.
Cumbria Council Chief Stewart Young said: "We have some communities who have now been stranded for five days and we have to do all we can to ensure that they are safe and well. Despite our very best efforts and our crews working day and night we are experiencing ongoing significant challenges in accessing some of our communities."
Wing commander Gary Lane RAF regional liaison officer for the North West confirmed: "The Chinook helicopter gives the partnership to help with the Council another dimension to be able to deliver vital supplies by air to areas that are cut off by other means."
UK Unity says a big thanks is owed to all the brave men and women from across the board who are out their helping in these treacherous conditions!
Do you like this post?