Three people are confirmed dead in Muenster, Germany after a van drove into a people and a restaurant. The Driver is also said to have killed himself according to Police. About 30 people are reported injured in the incident, which occurred near the Kiepenkerl statue in the old town. Many of these injuries are potentially life threatening.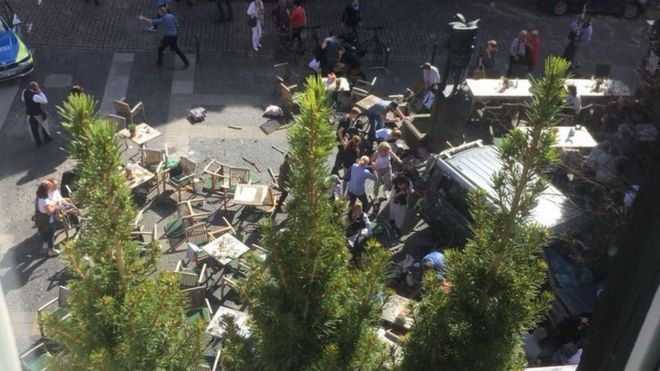 The area is in lockdown and German Police remain on high alert for follow up attacks. They said a suspicious object was found in the van but did not state what it was. Police spokesperson Andreas Bode said it was still too early to declare the incident a 'terrorist attack'
The Kiepenkerl statue is located in a popular pedestrian area in the middle of the historic old town. There are traditional inns and restaurants in the vicinity with outdoor seating. Photographs posted on social media showed tables and chairs strewn at the scene.
Do you like this post?