Do you enjoy quality British made shows such as Gardener's World, Cash in the Attic and Homes under the Hammer? Well it looks like due to serious financial mismanagement and a continued drive towards political correctness that these programmes will no longer be hitting our screens as part of our state broadcaster paid for by the licence fee.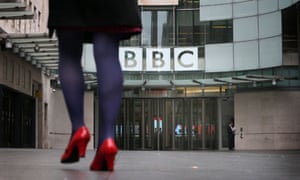 An internal review recommended stopping filming more programmes to free up slots in the schedule, according to the National Audit Office. Last year the BBC lost the right to make Songs of Praise with a senior Church of England figure stating that this is  "another nail in the coffin of the religious literacy of the nation".


The report concluded: "There is a risk that, if BBC Studios loses too many commissions in a particular genre, the ability of the BBC as a whole to make programmes in that genre could be diminished, or even lost." The Director General has insisted that programmes far more representative of multi-cultural Britain need to be on air so these are set to take the place of our well known favourites. In one example highlighted recently the BBC favourite Eastenders is set to have a purpose built Mosque on set but no Church.
The BBC continues to be engulfed in a tax scandal whereby highly paid presenters were encouraged to set up Ltd companies and invoice accordingly. HMRC found this to be in breach of tax laws and these stars are set to pay hefty bills which they are holding the BBC responsible for. Likewise they are engulfed in an equal pay furore over women being paid significantly less than male employees in similar positions.
UK Unity Opinion- As the above survey shows people do not see the BBC as an impartial broadcaster anymore. Its financial mismanagement sees the taxpayer being potentially left with a massive bill whilst presenters like Gary Lineker cream off ridiculously overpaid salaries. If we are now set to lose our favourite programmes increasingly we are being left questioning why we still have to pay the TV Licence. Unless serious change is made soon Licence Fee protests will only grow and will lead to more calls for it to be scrapped entirely.
Do you like this post?